Thread Rolling Machine Roller Type
Thread Rolling Machine Roller Type are with two-die or three-die. It is regarding to the infinite work surfaces. They generally run through the combination of radial and while thread feeding. It is different from Thread Rolling Machine Flat type, the Roller Type thread the metal through multiple passes by rolling it. Usually, there will be a roller support or rest bar set in the middle to hold the stock on the two-die thread rolling machine. As for three-die one, rollers set 120 degrees between each other. All rollers can move radially so the work piece is maintained at the center during threading process.
<Thread Rolling Machine Presented by CYC>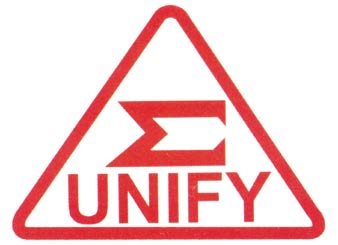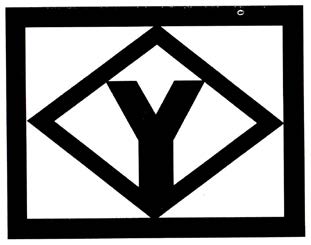 <Thread Rolling Machine Specification>
Following Thread Rolling Machine Specification is only for your reference. For more information, please kindly download our catalog.
Thread Rolling Machine Roller Type
| Model | Thread Diameter (mm) | Pitch | MAX. Length Of thread (mm) | MAX. Diameter of Rotary Dies (mm) | Output (pcs/min) | Overall Dimension (mm) | Net Weight (kg) |
| --- | --- | --- | --- | --- | --- | --- | --- |
| IC-3T | 2-12 | 0.4-1.5P | 30 | 100 | 20-40 | 940x720x950 | 240 |
| IC-20 | 4-22 | 0.75-2.5P | 50 | 120 | 9-30 | 1097x740x1070 | 750 |
| IC-30D | 6-40 | 0.75-3P | 150 | 150 | 4-20 | 1220x810x1120 | 1130 |
| IC-310 | 2-16 | 0.4-1.75P | FREE | 100 | 30-50 | 1400x940x750 | 490 |
| IC-515 | 4-35 | 0.75-4.0P | FREE | 150 | 6-30 | 1270x980x1570 | 1480 |
| IC-530 | 6-60 | 0.75-6.0P | FREE | 180 | 4-30 | 1980x1560x1700 | 2500 |
| IC-530P | 6-80 | 0.75-8.0P | FREE | 200 | 4-30 | 1980x1560x1700 | 2600 |
| IC-530S | 6-60 | 0.75-6.0P | FREE | 180 | 4-30 | 1700x1430x1700 | 2940 |
| IC-530PS | 6-80 | 0.75-8.0P | FREE | 200 | 4-30 | 1700x1500x1700 | 3020 |
| IC-750PS | 6-100 | 1-10P | FREE | 200 | 4-30 | 2000x1760x1760 | 3600 |
Three-Die Thread Rolling Machine
| Model | Thread Diameter (mm) | Pitch | MAX. Length Of thread (mm) | MAX. Diameter of Rotary Dies (mm) | Output (pcs/min) | Overall Dimension (mm) | Net Weight (kg) |
| --- | --- | --- | --- | --- | --- | --- | --- |
| IC-30A | 9-30 | 0.5-2.5P | 40 | 80 | 9-35 | 1120x900x1370 | 580 |
| IC-60A | 15-60 | 0.75-3.0P | 50 | 140 | 6-35 | 1360x1250x1450 | 1170 |
| IC-60AP | 15-80 | 0.75-4.0P | 50 | 140 | 6-35 | 1360x1250x1450 | 1270 |
Hydraulic Thru Feed Thread Rolling Machine
| Model | Thread Diameter (mm) | Pitch | MAX. Length of thread (mm) | MAX. Diameter of Rotary Dies (mm) |
| --- | --- | --- | --- | --- |
| UM-16 | 2-16 | 0.4-2.0P | FREE | 100 |
| UM-30 | 5-30 | 0.8-3.5P | FREE | 150 |
| UM-40 | 6-40 | 0.8-4.0P | FREE | 150 |
| UM-50 | 6-50 | 1.0-6.35P | FREE | 180 |
| UM-50A | 6-50 | 1.0-6.35P | FREE | 200 |
| UM-75 | 10-75 | 1.0-10.0P | FREE | 200 |
Cam Thread Rolling Machine
| Model | Thread Diameter (mm) | Pitch | MAX. Length of thread (mm) | MAX. Diameter of Rotary Dies (mm) |
| --- | --- | --- | --- | --- |
| UM-3 | 2-12 | 0.4-1.75P | 38 | 100 |
| UM-20 | 4-20 | 0.7-2.5P | 48 | 120 |
| UM-35 | 6-35 | 1.0-3.0P | 148 | 150 |
Three-Die Thread Rolling Machine
| Model | Thread Diameter (mm) | Pitch | MAX. Length of thread (mm) | MAX. Diameter of Rotary Dies (mm) |
| --- | --- | --- | --- | --- |
| UM-3D | 9-40 | 0.5-2.5P | FREE | 80 |
| UM-3DX | 18-60 | 1.0-6.0P | FREE | 120 |
| UM-3DL | 27-90 | 1.0-6.0P | FREE | 150 |
| UM-3DU | 9-30 | 0.5-2.0P | 300 | 80 |
Please Submit Your Needs