Bolt Making Machine
Bolt Making Machine usually produce the screw bolts with the cold forming procedure. The choice of the station number depends on the size and the category of the product. The steps are straightening the wire, cutting off the wire, and making bolt blank. Depending on your demand, the formed bolt blank will be processed by thread rolling machine to form the thread.
<Bolt Making Machine Presented by CYC>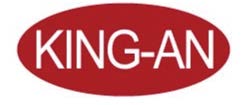 <Bolt Making Machine Specification>
Following Bolt Making Machine Specification is only for your reference. For more information, please kindly download our catalog.
3 Station Bolt Making Machine BF-Series
| Model | Max. Cut-Off Ø (mm) | Max. Cut-Off Length (mm) | Max. Kick-out Length (mm) | Max. Punch Kick-out Length (mm) | Cut-of Quill (Dia. X Length) (mm) | Main Die (Dia. X Length) (mm) |
| --- | --- | --- | --- | --- | --- | --- |
| BF7B-3S | 5 | 55 | 45 | 10 | 20x30 | 38x60 |
| BF10B-3S | 8 | 70 | 55 | 12 | 28x46 | 50x65 |
| BF13B-3S | 10 | 94 | 70 | 16 | 35x56 | 60x85 |
| BF13B-3SL | 10 | 130 | 115 | 30 | 38x79 | 70x135 |
| BF17B-3S | 12 | 105 | 80 | 20 | 40x66 | 70x95 |
| BF17B-3SL | 12 | 180 | 175 | 35 | 40x80 | 80x185 |
| BF19B-3S | 15 | 140 | 105 | 25 | 46x80 | 80x123 |
| BF19B-3XL | 15 | 240 | 230 | 40 | 46x80 | 93x240 |
| BF19B-3SUL | 15 | 350 | 310 | 60 | 65x110 | 93x350 |
| BF24B-3S | 18 | 185 | 175 | 30 | 60x100 | 100x190 |
| BF30B-3S | 23 | 260 | 220 | 35 | 75x120 | 125x240 |
| BF36B-3S | 29 | 260 | 220 | 35 | 90x140 | 160x240 |
| BF50B-3S | 44 | 380 | 360 | 60 | 138x165 | 230x390 |
Model
Punch Hole(Dia. X Length)(mm)
Ram Stroke(mm)
Forging Power(ton)
Products
Max.Output(pcs/min)
Main Motor(hp)
Approx.Weight(kg)
Size
Max Length(Hex)(mm)
BF7B-3S
32x60
100
15
3/16"(M4)
40
300
7 1/2
3500
BF10B-3S
40x77
120
20
1/4"(M6)
50
250
10
6500
BF13B-3S
45x87
140
40
5/16"(M8)
65
210
15
9000
BF13B-3SL
45x111
200
50
5/16"(M8)
100
180
20
13000
BF17B-3S
50x102
160
70
3/8"(M10)
75
180
20
13000
BF17B-3SL
50x132
250
75
3/8"(M10)
150
150
30
18000
BF19B-3S
60x121
200
100
1/2"(M12)
100
150
40
20000
BF19B-3XL
60x200
340
120
1/2"(M12)
200
115
50
35000
BF19B-3SUL
65x192
460
160
1/2"(M12)
300
70
75
43000
BF24B-3S
75x185
280
160
5/8"(M16)
150
100
75
43000
BF30B-3S
90x197
360
220
3/4"(M20)
200
80
100
58000
BF36B-3S
105x197
220
320
1"(M24)
200
70
125
66000
BF50B-3S
146x245
520
800
1 1/2"(M36)
300
45
200
180000
4 Station Bolt Making Machine BF-Series
| Model | Max. Cut-Off Ø (mm) | Max. Cut-Off Length (mm) | Max. Kick-out Length (mm) | Max. Punch Kick-out Length (mm) | Cut-of Quill (Dia. X Length) (mm) | Main Die (Dia. X Length) (mm) |
| --- | --- | --- | --- | --- | --- | --- |
| BF10B-4S | 10 | 94 | 70(80) | 16 | 28x46 | 50x85 |
| BF13B-4S | 12 | 105 | 80(90) | 20 | 35x56 | 70x95 |
| BF17B-4SL | 12 | 180 | 175 | 30 | 40x80 | 80x185 |
| BF19B-4S | 15 | 140 | 105 | 25 | 46x80 | 80x123 |
| BF19B-4SXL | 15 | 240 | 230 | 40 | 46x80 | 93x240 |
| BF19B-4SUL | 15 | 400 | 340 | 60 | 65x110 | 93x400 |
| BF24B-4S | 18 | 185 | 175 | 30 | 60x100 | 100x175(190) |
| BF30B-4S | 23 | 260 | 220 | 35 | 75x120 | 125x240 |
| BF30B-4SXL | 23 | 430 | 400 | 20,40,60 | 75x120 | 125x430 |
| BF36B-4S | 29 | 320 | 280 | 60 | 90x140 | 160x294 |
| BF45B-4S | 44 | 450 | 390 | 60 | 132x165 | 185x400 |
Model
Punch Hole(Dia. X Length)(mm)
Ram Stroke(mm)
Forging Power(ton)
Products
Max.Output(pcs/min)
Main Motor(hp)
Approx.Weight(kg)
Size
Max Length(Hex)(mm)
BF10B-4S
40x88
140
50
1/4"(M6)
65
65
15
9000
BF13B-4S
45x87
160
80
5/16"(M8)
75
75
20(30)
13000
BF17B-4SL
50x132
250
85
3/8"(M10)
150
150
40
20000
BF19B-4S
60x121
200
120
1/2"(M12)
100
120
50
25000
BF19B-4SXL
60x200
340
140
1/2"(M12)
200
90
75
37000
BF19B-4SUL
65x192
500
200
1/2"(M12)
330
70
75
48000
BF24B-4S
75x165
280
200
5/8"(M16)
150
100
75
45000
BF30B-4S
90x197
360
265
3/4"(M20)
200
80
100
66000
BF30B-4SXL
95x250
560
360
3/4"(M20)
380
60
125
98000
BF36B-4S
105x232
440
380
1"(M24)
250
60
125
110000
BF45B-4S
138x240
800
520
1 1/2"(M36)
360
40
200
210000
5 Station Special Bolt Making Machine BP-Series
| Model | Max.Cut-Off Ø (mm) | Max. Cut-Off Length (mm) | Max. Kick-out Length (mm) | Max. Punch Kick-out Length (mm) | Cut-of Quill (Dia. X Length) (mm) | Main Die (Dia. X Length) (mm) |
| --- | --- | --- | --- | --- | --- | --- |
| BP10B-5S | 12 | 105 | 80(40) | 20 | 35x56 | 50x95 |
| BP13B-5S | 16 | 130 | 120(40) | 20,35,50 | 46x80 | 75x130 |
| BP19B-5S | 18 | 190 | 150(50) | 35 | 60x100 | 90x170 |
| BP24B-5S | 23 | 205 | 190(60) | 40 | 80x100 | 115x205 |
| BP30B-5S | 30 | 270 | 220(80) | 45 | 95x120 | 125x240 |
| BP33B-5S | 29 | 270 | 220(80) | 50 | 100x120 | 145x240 |
| BP36B-5S | 34 | 330 | 280(100) | 55 | 105x140 | 160x300 |
| BP41B-5S | 38 | 410 | 370(170) | 60 | 115x155 | 175x400 |
| Model | Punch Hole (Dia. X Length) (mm) | Ram Stroke (mm) | Forging Power (ton) | Max. Output (pcs/min) | Main Motor (hp) | Approx. Weight (kg) |
| --- | --- | --- | --- | --- | --- | --- |
| BP10B-5S | 40x95 | 160 | 60 | 150 | 20 | 13000 |
| BP13B-5S | 60x120 | 190 | 90 | 130 | 30 | 18000 |
| BP19B-5S | 60x122 | 260 | 160 | 110 | 50 | 42000 |
| BP24B-5S | 90x164 | 320 | 200 | 90 | 100 | 58000 |
| BP30B-5S | 90x220 | 360 | 300 | 70 | 125 | 80000 |
| BP33B-5S | 110x250 | 360 | 440 | 70 | 150 | 100000 |
| BP36B-5S | 120x290 | 440 | 500 | 60 | 175 | 130000 |
| BP41B-5S | 130x290 | 520 | 600 | 50 | 175 | 180000 |
6 Station Special Bolt Making Machine BP-Series
| Model | NO. of Fingers | Max. Cut-Off Ø (mm) | Cut-Off Length (Min./Max.) (mm) | Kick-out Length (Min./Max.) (mm) | Max. Punch Kick-Out Length (mm) | Cut-off Quill (Dia. X Length) (mm) | Main Die (Dia. X Length) (mm) |
| --- | --- | --- | --- | --- | --- | --- | --- |
| BP13B-6S | 7 | 16 | 15 / 135 | 120 / 40 | 20 / 35 / 50 | 46x80 | 75x130 |
| BP19B-6S | 7 | 23 | 20 / 165 | 150 / 50 | 20 / 35 / 50 | 68x100 | 100x165 |
| BP24B-6S | 7 | 30 | 30 / 200 | 160 / 80 | 20 / 40 / 60 | 95x120 | 116x184 |
| BP30B-6S | 7 | 34 | 30 / 270 | 220 / 80 | 25 / 50 / 75 | 100x120 | 124x240 |
| BP33B-6S | 7 | 38 | 45 / 330 | 280 / 100 | 25 / 55 / 80 | 105x140 | 145x300 |
| BP36B-6S | 7 | 41 | 50 / 410 | 370 / 170 | 30 / 60 / 90 | 115x155 | 160x400 |
| Model | Punch Hole (Dia. X Length) (mm) | Ram Stroke (mm) | Forging Power (ton) | Max. Output (pcs/min) | Main Motor (hp) | Approx. Weight (kg) |
| --- | --- | --- | --- | --- | --- | --- |
| BP13B-6S | 60x120 | 190 | 145 | 120 | 40 | 25000 |
| BP19B-6S | 75x142 | 260 | 230 | 90 | 75 | 52000 |
| BP24B-6S | 95x176 | 320 | 320 | 90 | 100 | 65000 |
| BP30B-6S | 100x220 | 360 | 440 | 70 | 125 | 100000 |
| BP33B-6S | 110x250 | 440 | 500 | 60 | 150 | 130000 |
| BP36B-6S | 120x290 | 520 | 600 | 50 | 175 | 180000 |
Please Submit Your Needs