Multi-Heading Machine
Taiwan Multi-Die Heading Machine is suitable for complicated work pieces. It is very cost-effective and with high-precision Manufacturing. For screws with large volume or components that 1 die 2 blow Heading Machine is not sufficient. Multi-Die Heading Machine has been used to decrease changeover times to run large production more profitably.
<Multi-Heading Machine Presented by CYC>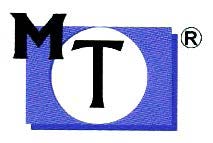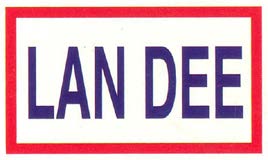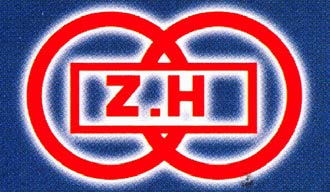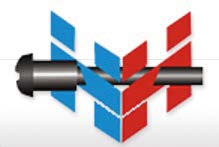 <Mulit-Die Heading Machine Specification>
Following Heading Machine Specification is only for your reference. For more information, please kindly download our catalog.
3 Die 6 Blow Screw Heading Machine
Model
Max. Cut-Off Ø (mm)
Max. Cut-Off Length (mm)
Production Rate (pcs/min)
Main Die Ø (mm)
Cut-Off Die Ø (mm)
Main Motor (hp)
Machine Size (L x W x H) (cm)
Net Weight (kgs)
HH-2410D
4
25
80-120
34.5x70
19
2
245x100x100
1300
HH-2410S
4
25
80-120
34.5x70
19
2
268x100x100
1500
HH-2415D
5
35
60-100
46x85
19
3
272x123x114
1900
HH-2415S
5
35
60-100
46x85
19
3
295x123x114
2050
HH-2420D
7
45
50-70
50x97
28
5
323x154x142
3500
HH-2420S
7
45
50-70
50x97
28
5
345x154x142
3900
HH-2425D
9
75
40-60
58x127
32
7.5
368x178x161
5600
HH-2425S
9
75
40-60
58x127
32
7.5
383x178x161
6000
HH-2430D
13
120
40-50
80x150
40
15
490x209x184
10000
HH-2430S
13
120
40-50
80x150
40
15
508x209x189
10950
HH-2420D
15
175
35-50
80x220
45
25
461x199x196
13700
HH-2420S
15
175
35-50
80x220
45
25
474x199x199
14300
2 Die 4 Blow Screw Heading Machine
| Model | Max. Cut-Off Ø (mm) | Max. Cut-Off Length (mm) | Production Rate (pcs/min) | Main Die Ø (mm) | Cut-Off Die Ø (mm) | Main Motor (hp) | Machine Size (L x W x H) (cm) | Net Weight (kgs) |
| --- | --- | --- | --- | --- | --- | --- | --- | --- |
| HH-3620T | 7 | 60 | 40-60 | 50x97 | 28 | 7.5 | 319x162x140 | 4400 |
| HH-3620S | 7 | 60 | 40-60 | 50x97 | 28 | 7.5 | 319x162x140 | 4900 |
| HH-3625T | 9 | 95 | 40-50 | 58x127 | 32 | 10 | 369x183x160 | 6750 |
| HH-3625S | 9 | 95 | 40-50 | 58x127 | 32 | 10 | 369x183x161 | 7200 |
| HH-3630T | 13 | 125 | 30-50 | 80x150 | 40 | 20 | 390x192x180 | 11500 |
| HH-3630S | 13 | 125 | 30-50 | 80x150 | 40 | 20 | 390x192x180 | 12000 |
| HH-3640TL | 16 | 240 | 25-45 | 80x280 | 45 | 30 | 480x213x173 | 19000 |
| HH-3640TLS | 16 | 240 | 25-45 | 80x240 | 45 | 30 | 480x213x173 | 20000 |
Please Submit Your Needs